A Black & White Night Live 30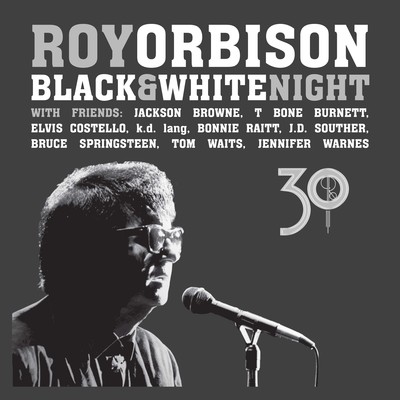 2017
Roy Orbison
Roy's Boys, Legacy, Sony Music
To celebrate the 30th anniversary of the album for Roy Orbison's renowned televised comeback concert at the Cocoanut Grove night club in Los Angeles, Sony Music's Legacy Recordings has teamed up with Roy's Boys LLC, the Nashville-based company founded by the late icon's sons to administer their father's catalog and safeguard his legacy for a special commemorative album release. Black & White Night 30,a 2LP vinyl set, including three tracks omitted from the original 1989 A Black and White Night Live album, will be released on October 18. The film Black & White Night 30 will be made available in its entirety on the Roy Orbison YouTube channel on October 23. This re-imagined, re-edited, remastered and expanded version of the original television special was released as both as a CD/DVD set and as a CD/Blu-ray set in 2017 by Roy's Boys and Legacy Recordings.
Roy Orbison: Black & White Night 30 2LP vinyl tracklist
Side A
1) Only the Lonely
2) Leah
3) In Dreams
4) Crying
5) Uptown
Side B
1) The Comedians
2) Blue Angel+
3) It's Over
4) Running Scared
5) Dream Baby (How Long Must I Dream)
Side C
1) Mean Woman Blues
2) Candy Man
3) Ooby Dooby
4) Blue Bayou
5) Go! Go! Go! (Down the Line)
Side D
1) (All I Can Do Is) Dream You
2) Claudette+
3) Oh, Pretty Woman [(Live) [ALT Version)+
4) Oh, Pretty Woman
+First time on vinyl
Copyright 2023 - Roy's Boys LLC - All rights reserved.