"In Dreams" is the fourth LP record by Roy Orbison with Monument Records. Recorded at the RCA Studio B in Nashville, Tennessee and released in 1963.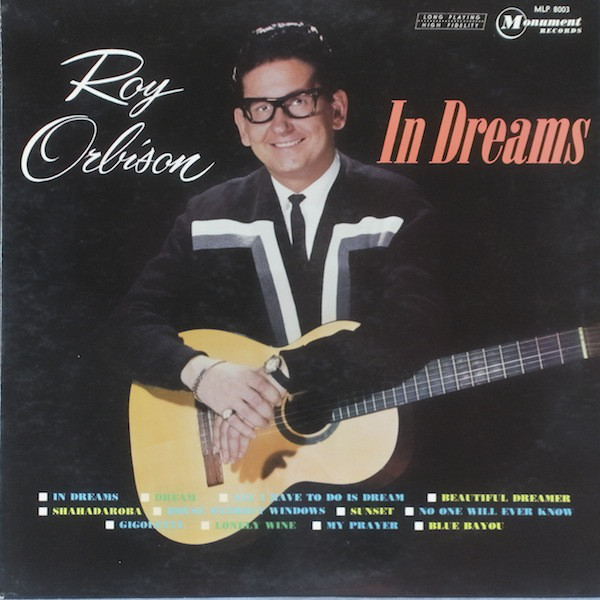 Track listing:
1. "In Dreams"
2. "Lonely Wine"
3. "Shahdaroba"
4. "No One Will Ever Know"
5. "Sunset"
6. "House Without Windows"
7. "Dream"
8. "Blue Bayou"
9. "(They Call You) Gigolette"
10. "All I Have to Do is Dream"
11. "Beautiful Dreamer"
12. "My Prayer"
http://store.royorbison.com/products/1249082-roy-orbison-in-dreams-greatest-hits
The album was named after the hit 45rpm single "In Dreams," which would go to #1 on the Australian singles chart in mid-1963. "Blue Bayou," which became his very next chart-topper went to #1 soon afterwards.