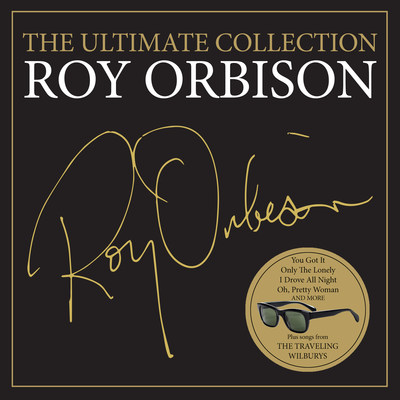 2016
Roy Orbison
Roy's Boys, Legacy, Sony Music
Roy's Boys LLC, the Nashville-based company founded by the sons of Roy Orbison to administer their late father's catalog and safeguard his legacy, has teamed up with Legacy Recordings, the catalog division of Sony Music Entertainment, to release Roy Orbison – The Ultimate Collection. The 26-track anthology, out October 28, will be available as a single CD and as a double vinyl LP set, spans four decades, from his start at Sun Records in the mid 1950s, all the way through his massive comeback in the late '80s. The collection chronicles Orbison's work both as a solo artist and with supergroup Traveling Wilburys until his tragic death at the age of 52. The Ultimate Collection marks the first time ever that any Roy Orbison compilation album has incorporated tracks from all of the aforementioned sources.
Roy Orbison – The Ultimate Collection [release date: 10/28/16]
1 Oh, Pretty Woman
2 I Drove All Night
3 You Got It
4 Crying
5 Only The Lonely
6 In Dreams
7 Love Hurts
8 Claudette
9 Blue Bayou
10 Dream Baby
11 Walk On
12 Falling
13 Running Scared
14 California Blue
15 Leah
16 Mean Woman Blues
17 Crawling Back
18 Ride Away
19 Too Soon To Know
20 She's A Mystery to Me
21 Blue Angel
22 It's Over
23 Ooby Dooby
24 Heartbreak Radio
25 Not Alone Anymore (Traveling Wilburys)
26 Handle With Care (Traveling Wilburys)
Copyright 2023 - Roy's Boys LLC - All rights reserved.